I started working with clay in 1996, while doing time as a Puerto Rican political prisoner. I was incarcerated in 1980 because of my commitment to Puerto Rico's struggle for self-determination. Today, the need for Puerto Rico's self-determination is more urgent than ever before.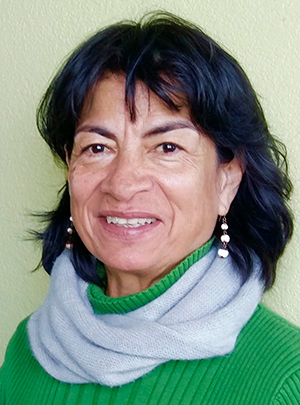 In 2017, Puerto Rico was hit by two catastrophic hurricanes that continue to adversely impact all levels of life on the island. At the same time, our nation is being crushed by debt and austerity measures rooted in colonial and neoliberal policies.
As a prisoner, my work with clay was a great source of healing in the midst of a hostile and dehumanizing environment. Pottery making required a heightened level of concentration that allowed me to block out external distractions, reduce stress and open creative channels. This was not an easy task to master in prison. Yet with discipline and perseverance, I learned to quiet my mind, connect to the earth and dance with the clay. Each of my clay pieces holds a story, and I honor and acknowledge all the lessons learned as I worked. This journey with clay and the love and solidarity from so many who helped me along the way have made me a committed potter and educator.
Today, I teach pottery making, including techniques of hand-building and wheel throwing, in my town, Cayey, Puerto Rico. Now that the people of Puerto Rico are struggling with a profound economic crisis, these skills provide important tools for self-employment and generating a local economy. It is a great joy for me to see my students tap into their creative energy and transform themselves through their work.
As a teacher, I strive to create a nurturing environment that promotes healing of mind and body. I encourage my students to support each other, enjoy the moment, and stay focused. Working with clay is truly one of nature's greatest holistic antidepressants.
I have been enriched by the potters who I've met in Puerto Rico and throughout my travels to Chicago, Philadelphia, California, Arizona and Hawaii. Potters speak a timeless language that helps to build strong communities.
Throughout the years, I have given clay workshops to cancer patients, blind youth, women survivors of domestic violence, and university students. In 2018, at the 65th Annual Convention of the Association of Puerto Rican Psychologists, I co-presented a workshop titled: "The psychotherapeutic elements of working with clay." For the past few years, I have given week-long workshops to young high school students at Esperanza Academy in Philadelphia.